[ad_1]
Enter the new building of the GrubStreet writing center by the seaport and you will be greeted by the sight of colorful titles on display in a bookstore on the ground floor. There's a cafe nearby, which is still open, but from the windows you can see the waterfront, which is dotted with boats. Head upstairs to see the room's iconic red typewriter, displayed next to a sign that reads "Grubbies, Invade Thy Seaport". There are classrooms of various sizes that are suitable for small seminars or a gathering of just a few people. The rough edges are great for writers who work together or just want to spend a few moments alone.
This is the new location of GrubStreet. Originally located on Boylston Street in the heart of Boston's Back Bay neighborhood, the creative writing incubator has moved to the southeast side of the 50 Liberty Drive building, overlooking the marina and the Institute of Contemporary Art. GrubStreet is a writing center that offers workshops, seminars, consultations and more for anyone who wants to use their services with or without membership. They also offer scholarships to help make their programs more accessible to the public. While GrubStreet will not host an official opening, some courses will be held in person.
Executive Director Eve Bridburg said while GrubStreet was under increasing pressure at its previous location, it had become apparent that change was needed. "We are a medium-sized, non-profit art association. In our history, we've probably moved every five to six years and have become increasingly concerned about rising rental costs in Boston, "said Bridburg. "Our building was sold, and the new owner made it clear that after the lease expired, we would no longer have a home." She added that GrubStreet had grown significantly rather than the "small, quaint, non-profit organization with a few people who went in and out ", as before, and landlords are no longer interested in hosting them. "We really felt that if we wanted to stay in Boston we had to either buy our own building or work with another organization or do something completely different, which was and feels very important to us."
As of 2018, GrubStreet launched an $ 8 million capital campaign that attracted over 300 individuals and foundations. The gifts ranged from $ 5 million to $ 2.5 million. Some of the money came from the Massachusetts Cultural Facilities Fund, while the Calderwood Charitable Foundation made the major donation of $ 2.5 million. Bridburg assumes that GrubStreet will stay in the premises at the seaport for some time as they have a 35 year lease.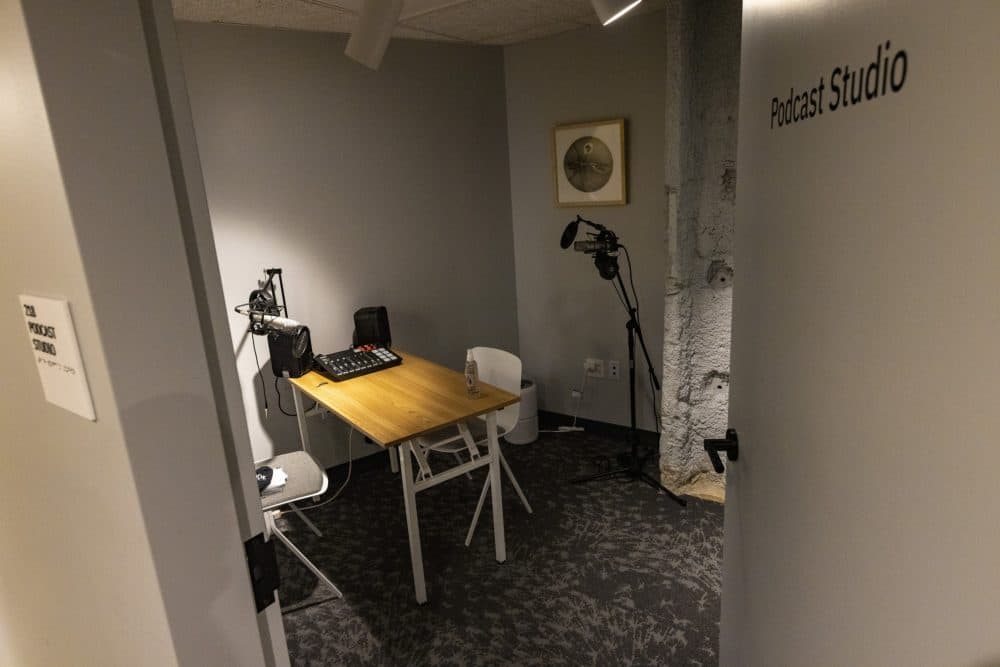 The building on Liberty Drive has a number of new features. Porter Square Books bookstore opened this month. Some bookshelves are "Harry Potter" style, according to Merge Architects founder Beth Whittaker, and can rotate to create more space. A new cafe will offer coffee, breakfast, and lunch, and possibly draft wine and beer. Bridburg said the team at GrubStreet had envisioned having a coffee shop and bookstore for some time to create a social, literary home for writers. On the ground floor there is a performance room with a circular stage, accessible via a ramp and open for readings and possibly film festivals. On the second floor there are classrooms, a kitchen for staff and students, a podcast studio, a communal area and numerous meeting places. While the upper room is reserved for students, lecturers and guests on GrubStreet, the café and bookstore are open to the public. Whittaker said their intent was to make the design look warm, accessible, and modern.
"Our work is always timely," said Whittaker. "We knew they wanted this new, fresh space, but it was also very important that it felt like GrubStreet and their community, which is very down to earth, very diverse and natural. We looked at materials that felt very simple, like wood and concrete, and warm. "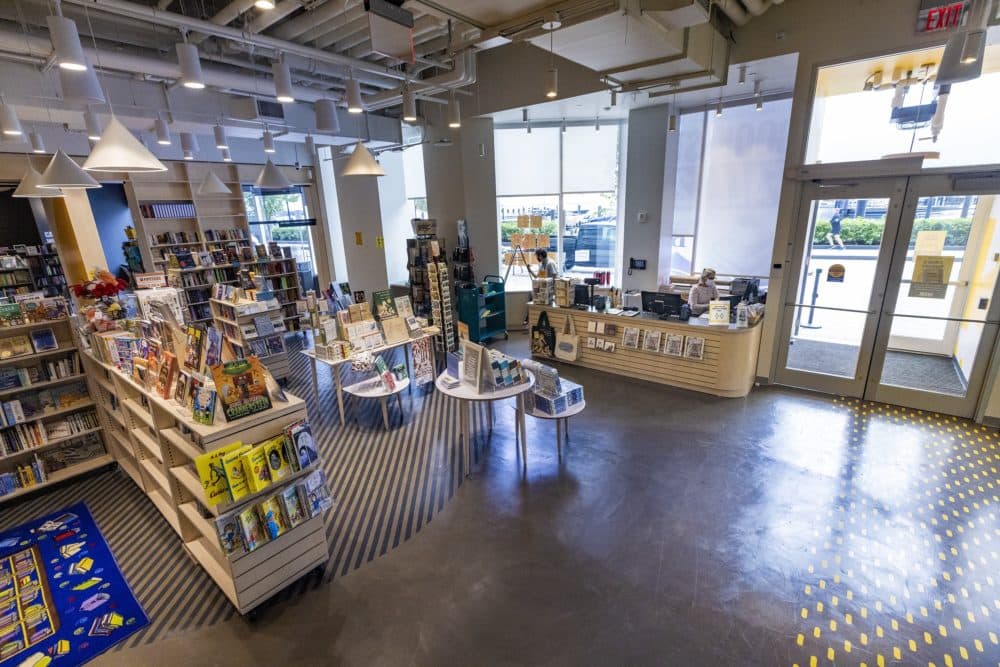 David Sandberg, owner of Porter Square Books, said that GrubStreet's mission to break through race, ethnicity and economics resonated with him and he hopes that by working together they will foster a space that supports people's creativity. The literary performer, lecturer and board member Director Gibson said he admired the center's egalitarian approach and hoped it would continue to empower aspiring writers.
"What GrubStreet does is it takes newbies who feel like they don't have a voice, and it leads them to find the many voices they actually have but also bring them to a room where they can feel more confident in conveying those voices to other people, "Gibson said. He added, "It enables ideas to be exchanged through history, through narration. And I think we need a lot more of that. I love promoting literary citizenship, the idea that we owe each other. And one of the things we owe to ourselves is to listen. I appreciate that."
[ad_2]